It's a very simple equation. British mania = Britania. Yes, there's a huge revival of all things British these days. With Malaysia a former British colony and the huge huge huge impact of Katherine marrying one of the most eligible royal ever, the fashionable has gone all mad with all things British.
It all started with the memorabilias with the word "Keep Calm and Carry On". Calm and Carry On was a propaganda poster produced by the British government in 1939 during the beginning of the Second World War, intended to raise the morale of the British public in the event of a Nazi invasion of the UK (source: Wikipedia).
Now, the Union Jack is on the Lee Cooper ads, reminding all girls of the Union Jack dress worn by Gerri Halliwell when Spice Girls were still around.
Now it's on bags since the introduction of the jewel encrusted Alexander Mcqueen clutches with Britannia flag!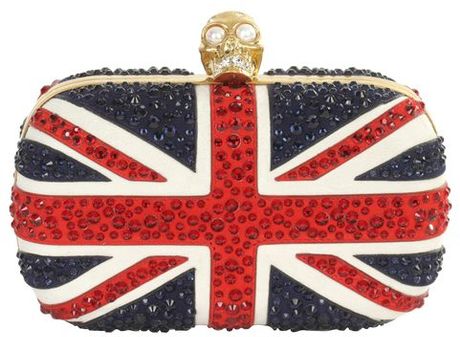 AliceWonders.com has introduced a collection of purses and iPad sleeves with the Union Jack. Glossy, red patent leather purses with multiple card slots and a zipper compartment for coins, you are all set to conquer the Britania movement taking the fashion world by storm. Here's AliceWonders.com collection of Britannica Zip Around Long Purse, available in two colors - Maroon and Blue.